Find your Home's Value
Get a free comparative market analysis of your home's value sent to you with no obligations.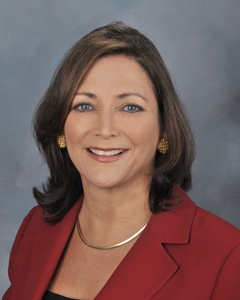 FABIOLA KINDER,
SoCAL's RESORT SPECIALIST
LAGUNA BEACH, LAGUNA NIGUEL, DANA POINT, NEWPORT BEACH
NATIONAL ASSOCIATION OF REALTORS
RSPS RISING STAR 2013

Broker, Resort Realtor®
CA BRE Lic.# 01258619

---




Welcome to my Keller Williams Realty w

eb site.
Real properties are more than just about real estate. They are about your life and dreams, and they are a significant investment that merit our total attention. When you work with me and my team, it is all about you and your aspirations, not just about the transaction. You can count on experience, professional guidance, market expertise, and consultations that will bring you long term value.

With sixteen years in the real estate business and eighteen years in hospitality management, I take a consultative and service approach to real estate that is built on personal touches unique to your situation, and that lead to positive results. Please feel free to contact me to make an appointment.

Keller Williams is the largest real estate network in North America in terms of number of agents and we are striving to be the best in sales volume and service. In order to streamline the communications and transaction processes, Keller Williams realtors utilize the latest technologies, market research and business strategies that are second to none. We listen and find solutions that are tailored to you and we aim to exceed your expectations.
How can I help you?
This website is full of information for you if you are looking to buy or sell a resort home. For hotels and commercial investment property, please contact me directly, as I do not list these confidential properties on this web site. Owners do not want their clients and employees to know that their business is for sale. Also, I represent Buyers to find unlisted properties on an EXCLUSIVE basis. You will not likely find these properties in the MLS, Trulia, or Zillow, etc. This is part of the value I bring to my clients. Most of my luxury and commercial clients have a concern for privacy with regard to their transactions.
I am a member of National Association of Realtor's Certified International Properties Specialists (CIPS) network, Resort and Second-Home Specialists network (RSPS), Commercial Real Estate and Investments, and Sister Cities International networks with vast resources available to me and my clients. Please find logos attached to links above. You will also find an international property search engine and a helpful widget below for language, currency, area, and time conversions.

On the left banner you will find property search tools, including an international search tool and links to resources and my biography. In the boxes below, you will find some at-a-glance information for Buyers and Sellers, and additional resources for Commercial Services.

After you have had the chance to review this information, please contact me so that I can tell you more about how I can help. I appreciate the opportunity to earn your business and referrals!


JUST SOLD!
38 Blue Lagoon LAGUNA BEACH $1,850,000
Resort Condo was purchased as a rehab in "gutted"status.
Property was "off-market" (not listed in MLS.) Former owner's son is an "out of area" agent. I represented the buyer in this all cash transaction that closed within 21 days.
I had also placed the same buyer in a one year lease in Blue Lagoon the year prior to
the purchase.


JUST LEASED

395 2nd Street LAGUNA BEACH Commercial Office Space $2,400/Month.

Corner building (Mermaid and 2nd St) with 4 offices, reception area, break room and two bathrooms. Just under 1,000 Sq.Ft. $2.50/ Sq. Ft. LEASE RENT is $2,400 per month.
MEXICO


PLEASE INQUIRE ABOUT HOTELS AND "TO BE DEVELOPED" BEACHFRONT PROPERTIES FOR SALE IN VARIOUS RESORT LOCATIONS. A REGISTRATION AND CONFIDENTIALITY AGREEMENT IS REQUIRED AS THESE PROPERTIES ENTAIL SPECIFIC QUALIFICATION REQUIREMENTS.
PROPERTIES FOR SALE ARE AVAILABLE IN FOLLOWING AREAS:


LA PAZ
LORETO
LOS CABOS (SAN JOSE DEL CABO & CABO SAN LUCAS)
SAN FELIPE
TODOS SANTOS
What is a CIPS?
A Certified International Property Specialist (CIPS) designee has undergone specialized training to complete international transactions seamlessly and with reduced risk. The CIPS designation is the only international designation recognized by the National Association of REALTORS®. Only REALTORS® who have completed the coursework and demonstrated considerable experience in international business can call themselves a CIPS designee, and use the name and logo.

What Can a CIPS Do for Me?
International transactions are significantly different and more complex than domestic deals. From currency issues and financing to visa and tax laws, working with a REALTOR® who knows how to handle these differences can make or break the purchase or sale of your home. Because of these nuances, it is essential to work with a knowledgeable and trusted professional.
What is the Coursework/Training?
CIPS designees must complete study focusing on the critical aspects of international transactions, including:
Currency and exchange rate issues
Cross-cultural relationships
Regional market conditions
Investment performance
Tax issues

CIPS Core Courses
Global Real Estate Local Markets :
An overview of the international real estate business environment, including capital flow, currencies, government regulations and cultures. Topics such as international brokerage, networking, marketing, and selling are also discussed.
Global Real Estate: Transaction Tools This course provides the tools needed to present investment information to international clients—in their currency and area. You will learn how to measure investment performance, prepare financial projections, and understand the effects of taxes and exchange rates on investment.
The Business of U.S. Real Estate:​ This course provides international real estate practitioners with knowledge of the role of real estate in the U.S. economy and society.
CIPS Electives: Regional Courses
Europe and International Real Estate
Asia/Pacific and International Real Estate
The Americas and International Real Estate (Caribbean, North, Central, and South America)
At Home With Diversity
After completing the coursework requirements, designees instantly join a tight-knit network of nearly 2,500 international property professionals around the world. These referral partners can help you do business in over 40 countries, and ensure that you will receive the same level of service no matter where your next home is located.
How does working with a CIPS designee benefit me?
Designees are well-informed and prepared to work with international clients, so you can be sure they will provide a smooth and seamless experience for foreign buyers. They have access to a wide network of professionals to assist you with inbound or outbound transactions around the globe.

What does it mean to be an RSPS?
RSPS is recognized as an official NAR Certification, and allows buyers and sellers to have confidence in the ability of a REALTOR® who specializes in buying, selling or management of properties for investment, development, retirement, or second homes in a resort, recreational and/or vacation destination, and to assist them with their search, or sale.
Fabiola Kinder, CIPS RSPS REALTOR